Company Profile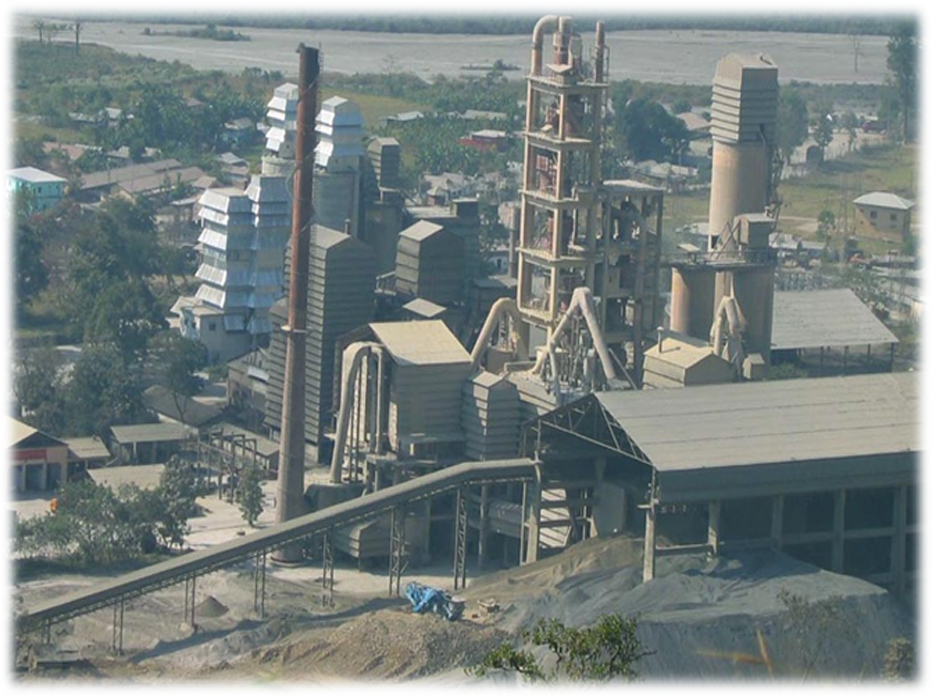 For a period spanning over 36 years, Penden Cement Authority Ltd has overtly served as the foundation of Bhutan firmly set in steering the country through its infrastructural needs during the crucial industrialization and development phase.
Since its inception, PCAL has embarked on a journey to continuously move from strength to strength with constant impetus in research and development, focus on new mining opportunities and other diverse enterprising avenues for the betterment of the company.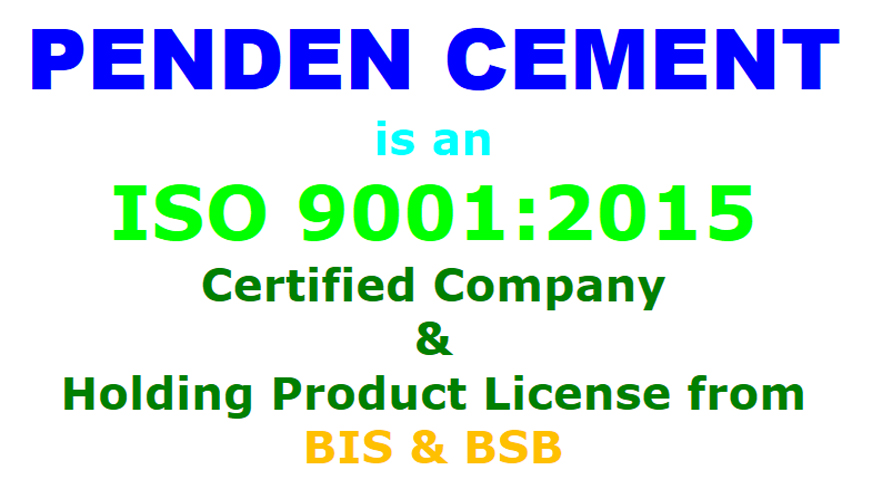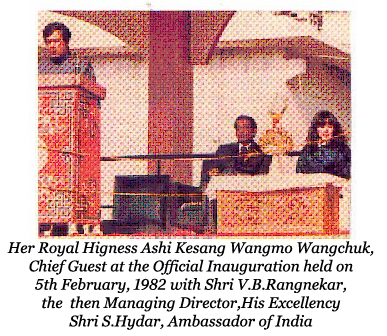 ---
The best dry-process technology available then was introduced in PCAL by ACC-Vicker-Babcock Ltd for the 300 TPD plant.
As new processes of cement manufacture became available, it called for more advanced technological up-gradation with full automation of the plant. So, in 1994, new plant machinery design, control system with special emphasis on environmental conservation and management, was installed enhancing the production capacity of the plant to 800 TPD.
The plant was further optimized to a clinker production capacity of 1000 TPD in the year 2002 by adopting improved technology and control system with minimum investment. In 2004, with the introduction of blended cement by using industrial wastes such as slag and fly-ash, the capacity of cement production was further enhanced to 1650 TPD.
The technological knowledge of leading cement plant machinery manufacturers in the Indian sub-continent like M/S Fuller India Ltd, and ACC-RCD, Thane, along with the latest advancement in Computerized Programmable Logic Systems (PLC) from Siemens has helped PCAL achieve new heights of automated cement manufacture in the region.
With environmental preservation and management as top priority on the agenda, in 1983, through a DANIDA Grant, reduction drive program in air pollution was executed by installing additional pollution control equipment and process optimization by which the plant production capacity was enhanced by 30%.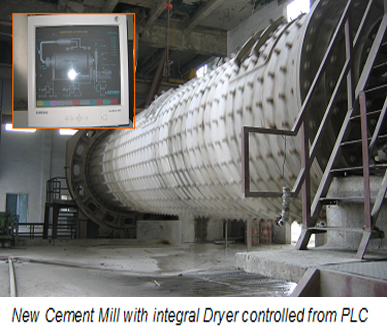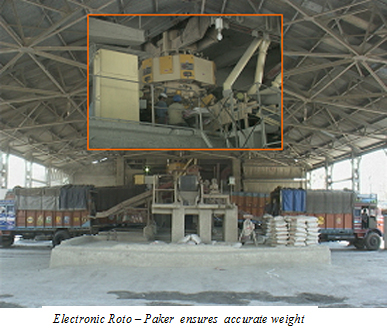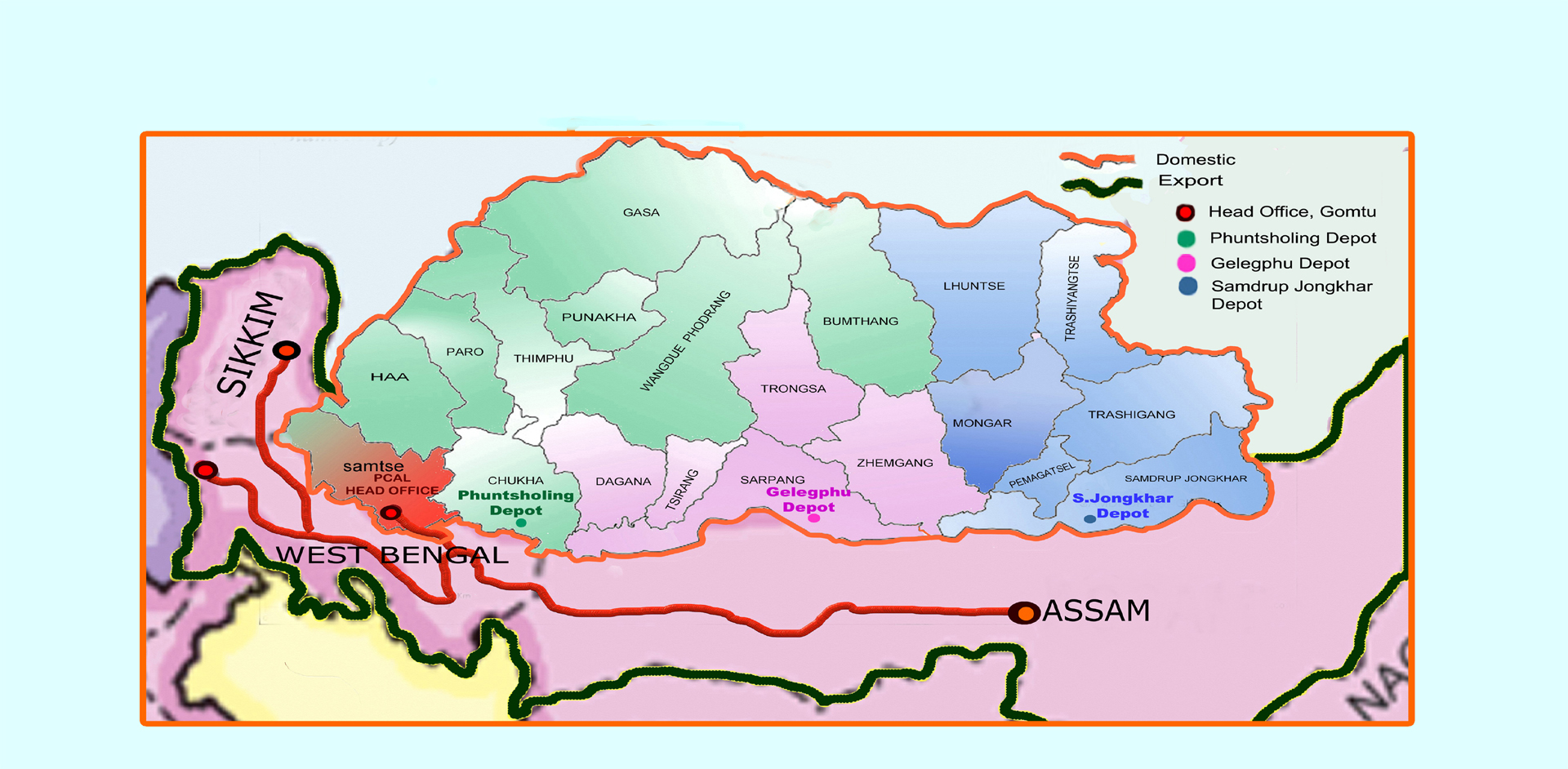 The aggressive marketing strategy adopted by the company over the years has earned it a pre-eminent position in cement trade in this region. Markets were developed and distribution channels established over a radius of 500 km. Our network of agents in Bhutan and registered free sales agents/distributors/stockists in Indian retail markets has made PCAL widely and easily available. Institutional sales are, however, still directly dealt by the company. The results have led to an all-round growth of the company making PCAL a major player in the cement market not only in Bhutan, but also in the neighboring state of India.
Of late, a dynamic global market scenario, compounded with growth of new cement plants, has created a competitive market not only in Bhutan, but also in India. Cement plants around the north eastern region of India threatened to usurp the market, but aggressive marketing and sales distribution has consolidated the market share of PCAL.
A growing market demand made it clear that PCAL will have to enter into the arena of producing blended cement of fly-ash and slag base, which is widely used in building hydro project dams and mass concrete structures.
PCAL has products such as Portland Slag Cement, Portland Pozzolana Cement and Ordinary Portland Cement – Grade 43. PCAL has been given the accreditation of the three categories of cement by the Bureau of Indian Standards (BIS). Furthermore, PCAL is also technically geared to produce special types of cement for user-specific application for institutional and bulk buyers/consumers.
Quality control is the primary target of PCAL and has a dedicated and professional Quality Control Unit instrumental in ensuring the quality of cement that meets and exceeds the most demanding and stringent standard in any part of the globe. PCAL is an ISO 9001:2015 certified company since 2015. The Quality Control Unit is well equipped and strictly maintains the quality standard specified by the BIS.

Quality Policy
PENDEN CEMENT AUTHORITY LTD is committed to comply with the requirement of customers to their satisfaction and continually improve the effectiveness of Quality Management System.
Quality Objective
Enhancing customers satisfaction by supplying consistent quality cement and effecting deliveries in time.
Improving Productivity by way of upgrading technology, optimum utilization of resources and upkeep of equipment.
Enhancing the competence of personnel through training and involvement of employees to develop quality culture in the unit.
1. We are passionate about our brand, people and products, and in delivering value to our stakeholders.
2. We promote the highest integrity with fairness in our deliberations.
3. We strive to create the most conducive work environment with high focus on the environment, health, and safety of our employees.
4. We believe in "walk the talk", and in collectively creating a better future.